Every business has its own story to tell and its own unique song to sing. This is the story of Chin Huat.
Chin Huat Live Seafood is the namesake of our late founder who started the restaurant in 1982. His live lobsters took Singapore by storm in the 90s, and till this day, many fondly remember his iconic catchphrase "龙虾大过小女孩!" (a lobster larger than a little girl).
Following the sudden demise of Mr Low Chin Huat in 2005, the reins of this family business fell squarely on the shoulders of the eldest daughter, who, at the tender age of 25, had no experience or ability to run the restaurant. This uphill task was made even more challenging for her, as the business was then already on the verge of closing down.
However, a still small voice spoke to the young daughter then. "Do not fear. I will help you and I will protect you"
Australian Southern
Rock Lobster
Our founder, Mr Low Chin Huat, revolutionised the local seafood scene in the 80s, making a splash with live seafood in tanks, in particular, the Australian Southern Rock Lobster with the endearing tagline of "龙虾大过小女孩" !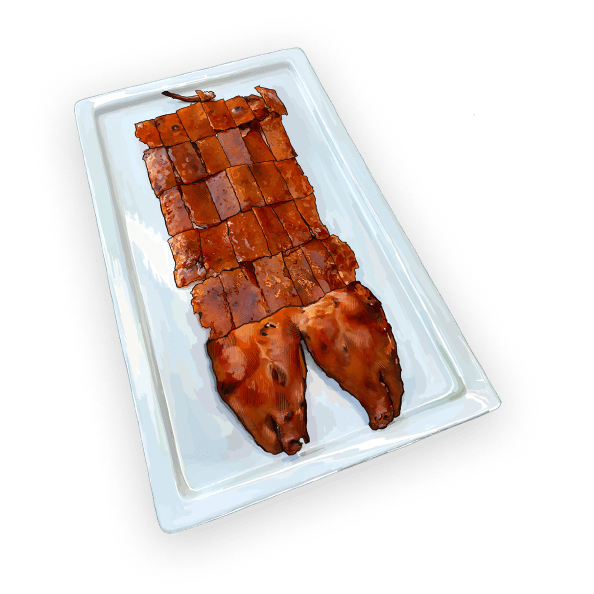 Charcoal-Roasted
Suckling Piglet
Years later, the recipe to our popular and perfectly Charcoal-Roasted Suckling Piglet was momentarily lost upon the sudden demise of Mr Low, but revived by GOD'S GRACE after arduous months of attempts.
Our beloved Golden Sauce Crab was the pivotal dish that TURNED THIS BUSINESS AROUND from perishing to thriving.
King Crab
Wok Hei Bee Hoon
And our King Crab Wok Hei Bee Hoon was the following dish that lead us into the next era.
A celebrity
dining collaboration
Our menu is a collaboration between Celebrity Chef Peter Tsang — one of Asia's foremost experts in fine Chinese cuisine — and our executive leadership team of Chef Leong and Chef Wong who together have over 40 years of experience in live seafood preparation. Their combined culinary flair is presented in our new menu that brings the best of Live Seafood to discerning diners from all around the world.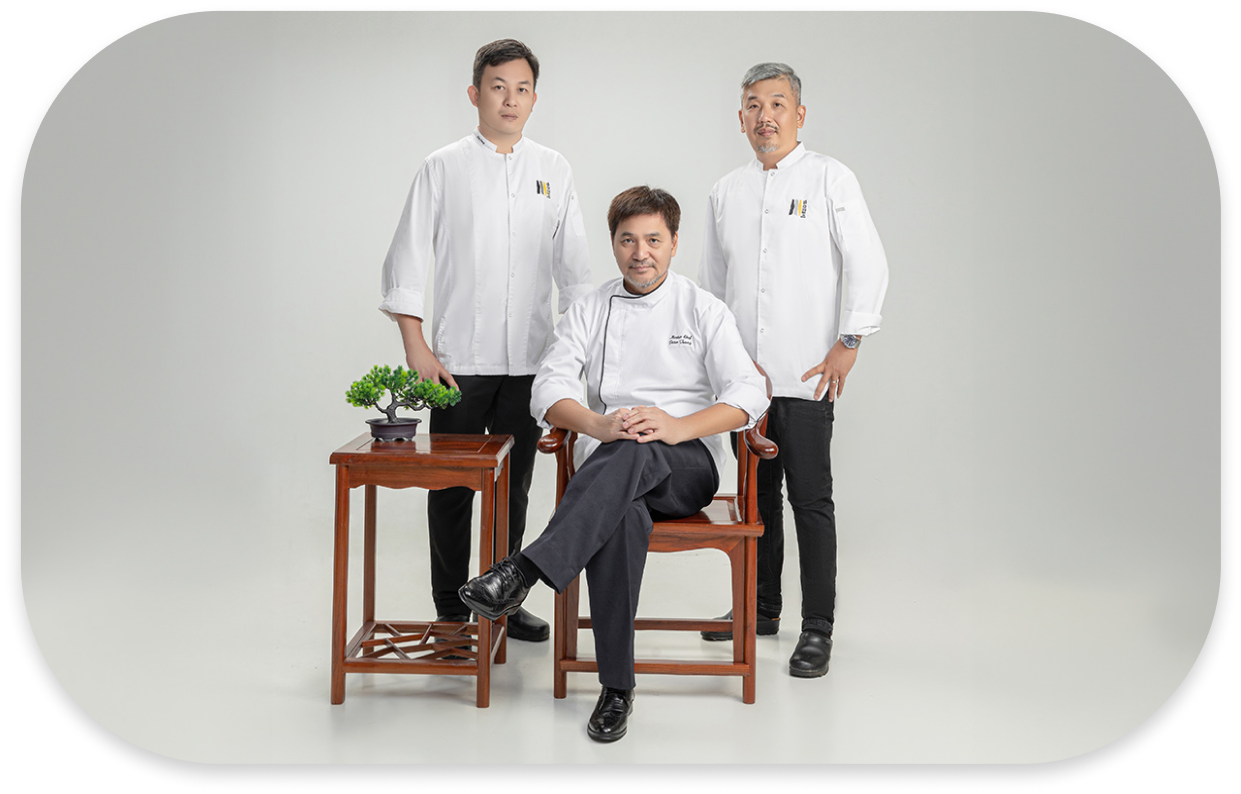 An exquisite private
dining experience
Elegantly furnished and intimately exclusive, our private dining rooms are perfect for wedding solemnisations, birthday celebrations and private dining events. For truly special occasions, our celebrity chefs curate an individualised private dining menu where Live Seafood is prepared in front
of your guests for an exquisite once-in-a-lifetime dining experience.
An unwavering commitment to only serve the freshest live seafood paired with premium ingredients - our legacy since 1982.